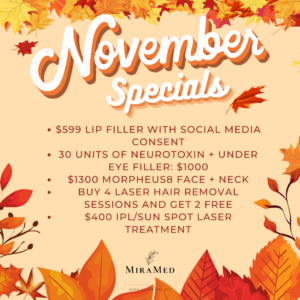 Valid for any November '23 appointment or available for pre-purchase to be redeemed at a later date.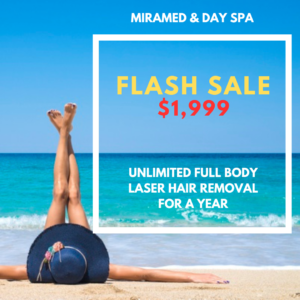 This is your sign to start laser hair removal! Only $1,999 for 1 year's worth of laser hair removal treatments for anywhere you'd like to get rid of unwanted hair! Treatments are best spaced 6-8 weeks apart. Pre- and post-treatment instructions are under Treatments > Laser Dermatology > Laser Hair Removal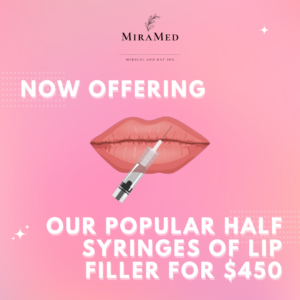 Now offering half syringes for lips! Best for touch ups or 1st-timers with very small lips.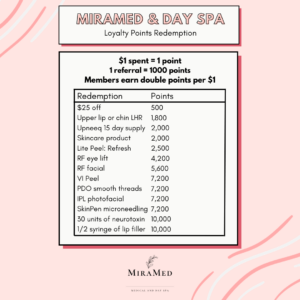 MiraMed Loyalty Rewards! Points are automatically applied to your account per $1 spent or referrals made.
Book an Appointment
Contact Details
Locations
Santa Barbara
1921 State St. Suite B
Santa Barbara, CA 93101
805.770.2461
Carpinteria
916 Linden Ave,
Carpinteria, CA 93013
Hours
Monday
Tuesday – Friday
Saturday
Sunday