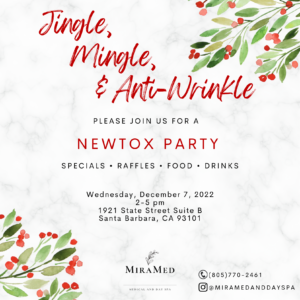 Join us on Wednesday, December 7th, for our Newtox Party!
Available December '22 appointments and also available for pre-purchase. Call or book online today!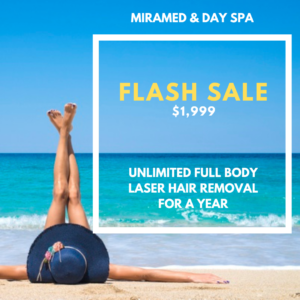 You don't want to miss out on this special offer! Only $1,999 for a year of up to full body laser hair removal sessions! Save time and money on shaving! Call now and reserve your spot or do so online by pre-purchasing a gift certificate.
Book an Appointment
Contact Details
Locations
Santa Barbara
1921 State St. Suite B
Santa Barbara, CA 93101
805.770.2461
Carpinteria
916 Linden Ave,
Carpinteria, CA 93013
Hours
Monday
Tuesday – Friday
Saturday
Sunday